In fact, there is a bungalow site a little far away from the Fujigawachi Valley camp site, which I filmed in a video of Solo Camping.
The other day, I had a solo camping at Ume Camp Village, and I also had a look at this bungalow site.

Surrounded by the forests and valleys of Fujigawachi Valley, it is a wonderful location. I think it's a little-known spot where you can have a bonfire and stay without bringing a tent, and enjoy the camping feeling to your heart's content.
Fujigawachi Valley Campground Bungalow Site Basic Information
Even though it is a bungalow site, there is no electricity or amenities, and you need to bring necessary things such as bedding, lanterns and cooking tools by yourself.
In addition to the bungalow, there is also a kitchen and toilet on the premises, and it has the minimum necessary facilities.
Access
From National Route 326, take the road to Fujigawachi Valley and drive for about 15 minutes to Fujigawachi Yutopia. After checking in here and driving for about 5 minutes towards Fujigawachi Valley, you will see a sign of the bungalow site following the tent site on the right.
It takes about 5 minutes by car from the tent site to the bungalow site, and it is not so far.
Follow the sign and drive a little way down the gravel road, and you'll see four little bungalows on either side. You can see the kitchen and toilet in the back.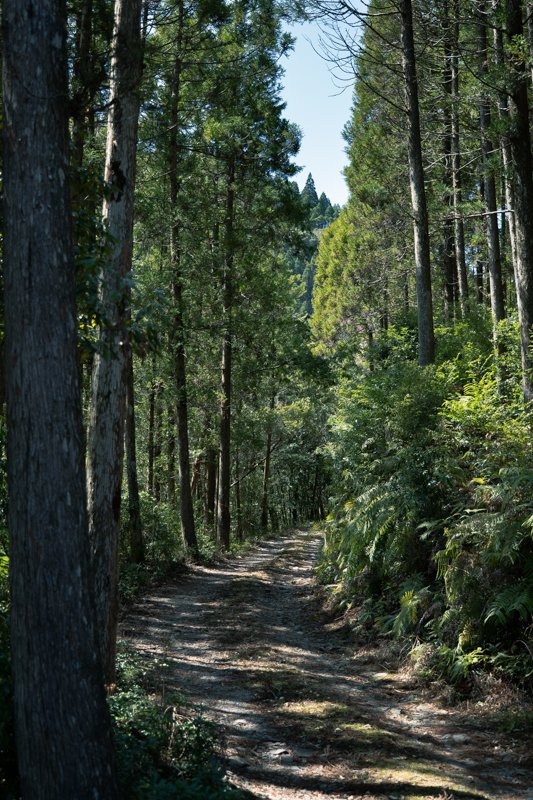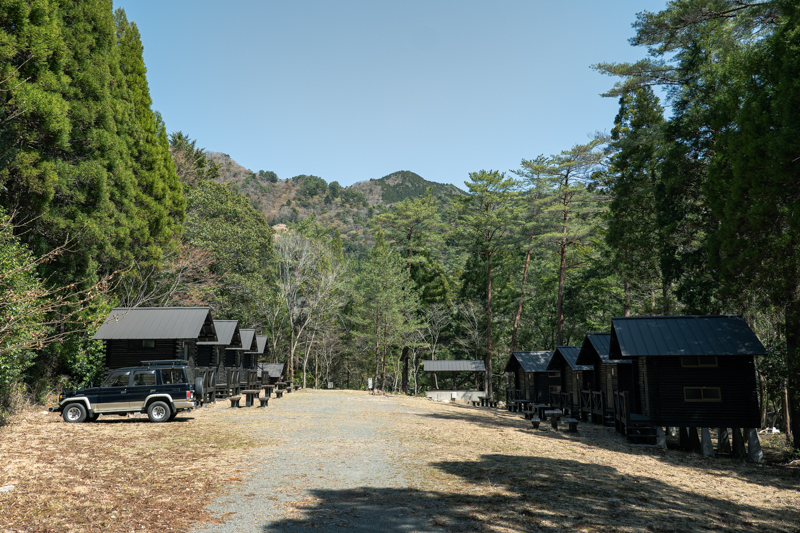 Equipment
There are minimum necessary facilities such as kitchen, water supply and toilet. However, as the caretaker said, "We don't have much facilities, so don't expect much.", there are almost nothing like regular accommodations such as electricity, futon, and amenities.
You have to prepare everything you need (which I think is good).
Bungalow
The bungalow is a simple facility with only four simple wooden beds and cleaning equipment. Of course, there are no lights or air conditioners.
At least you need to bring a sleeping bag for sleeping, a mat to put under the sleeping bag and a lantern.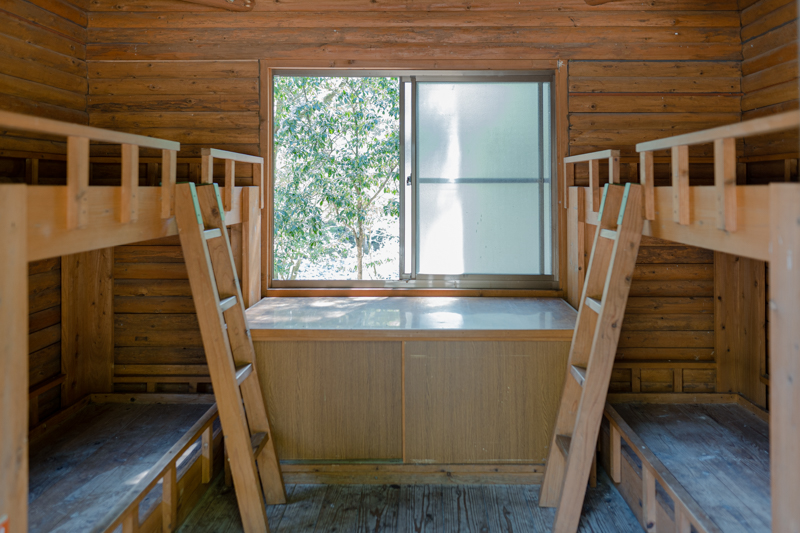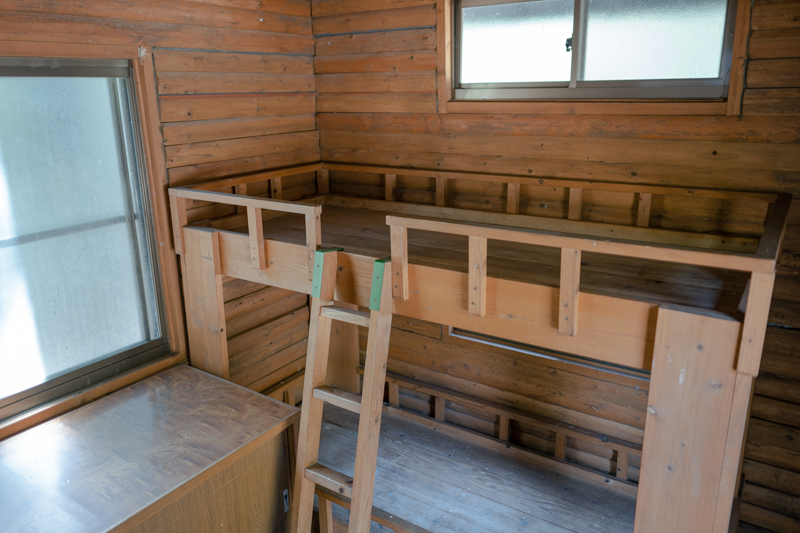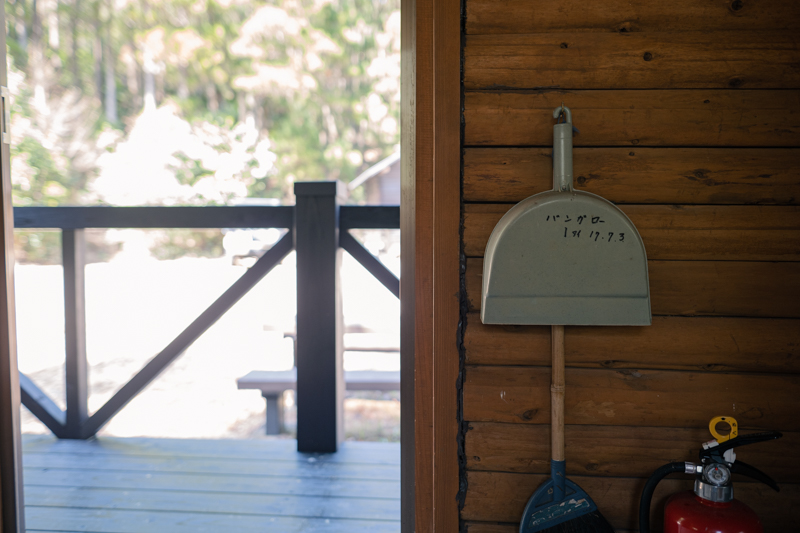 The view of the valley from the window is exquisite, there is nothing around and it is a quiet environment where you can only hear the sound of the river flowing.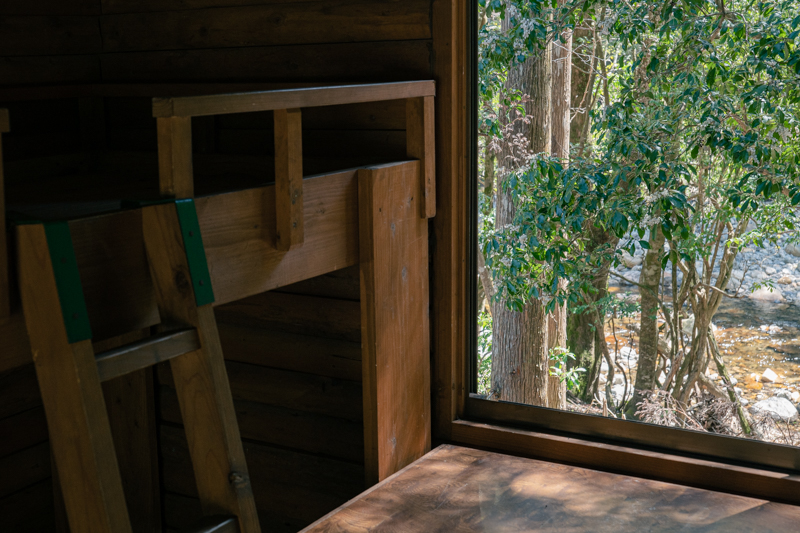 There is a table in front of the bungalow, and if you want to reduce your luggage, you can stay with at least bedding.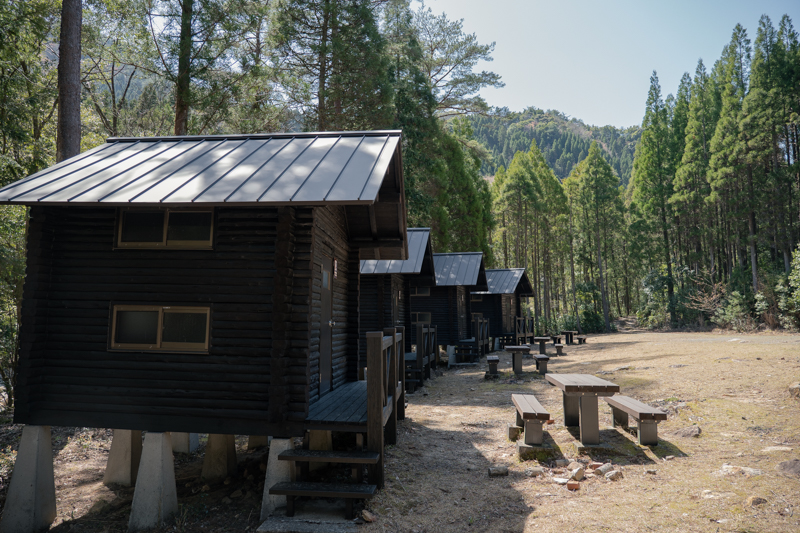 Kitchen Building
A simple kitchen building with a brick piled kitchen range and a kitchen. It is said that you can make a bonfire in front of the bungalow, but it is good that you can make a bonfire in the pot of the kitchen building while avoiding wind and rain.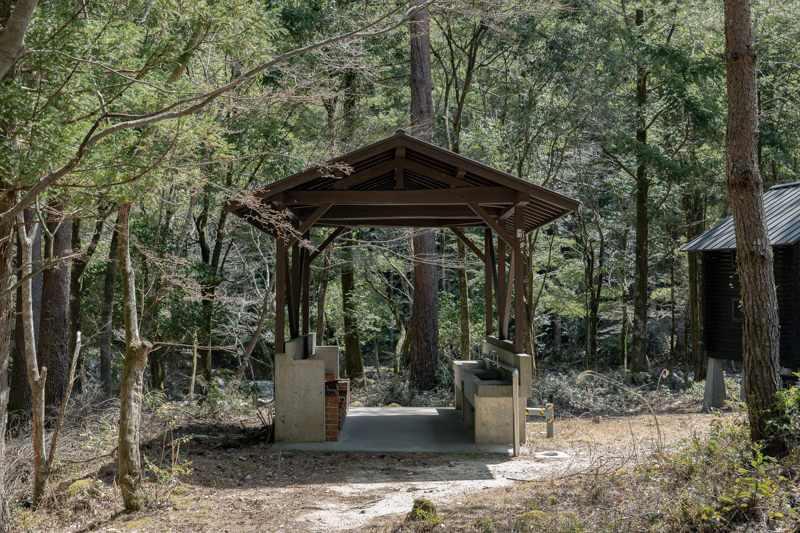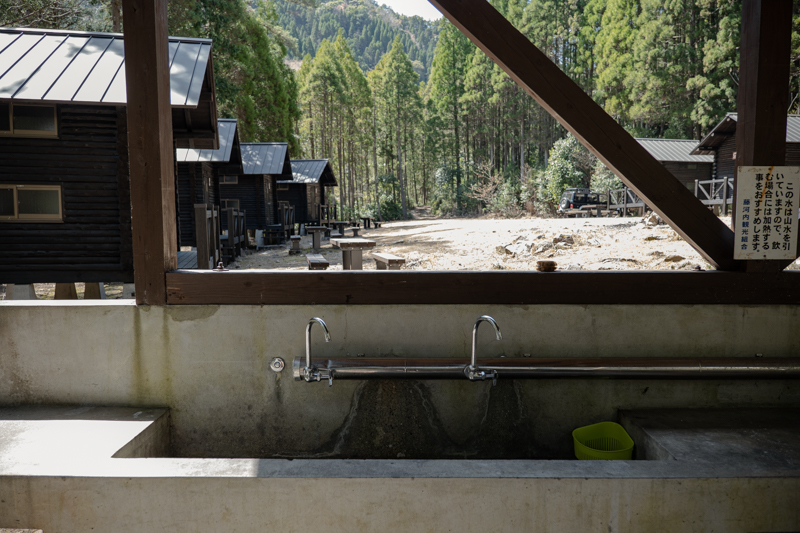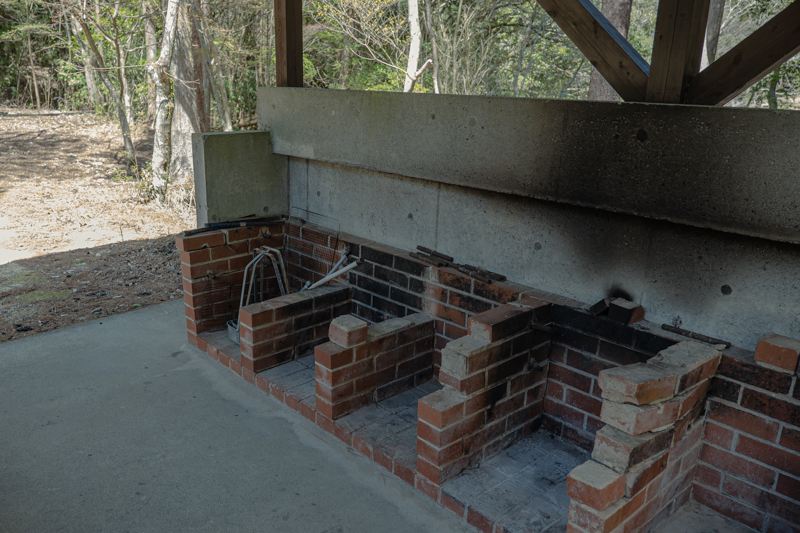 Toilet
The toilet on the bungalow site are well cleaned. It is not separated by gender, but it is kept clean and can be used comfortably.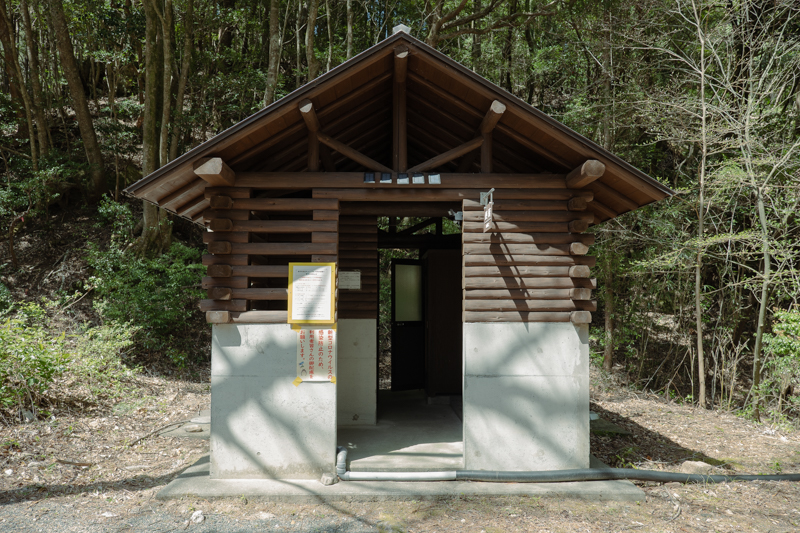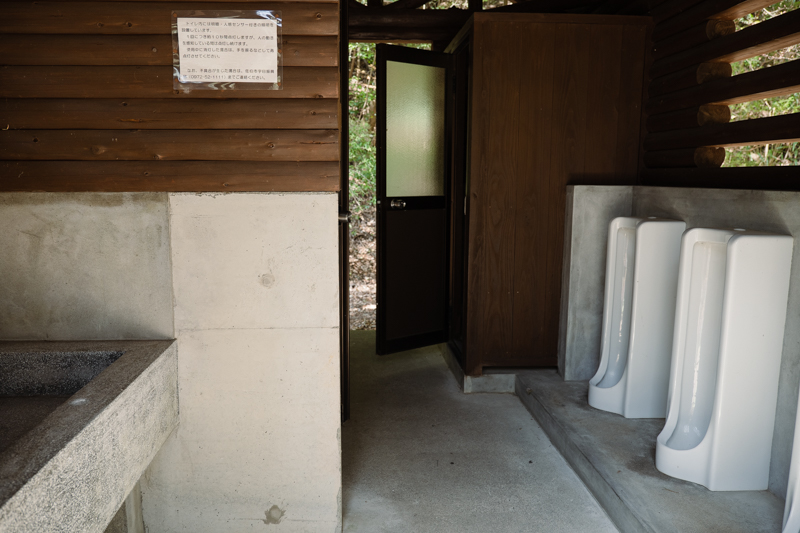 Onsen (nearby facilities)
Of course, there are no bath and shower facilities in the bungalow site, but you can use "Yutopia" which is the reception.
The bathtub is spacious, the view is good and it feels good. I personally liked it, so I stayed there again.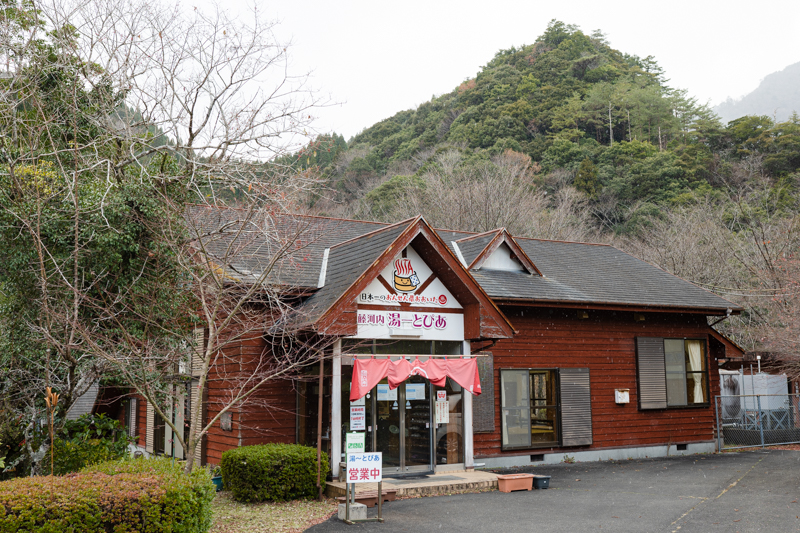 It is the best place where you can relax at the rest area after taking a bath. It takes about 15 minutes by car, and drinks and light meals are also sold.
Fee
Fees for the Fujigawachi Valley bungalow campsite is as follows (revised on April 1, 2021):
1 bungalow (capacity: 4 people): 4,000 yen
Not the bungalow site, the price of the camp site which I wrote in the blog before is as follows.
1 block (general) 3,000 yen
1 block (solo) 1,000 yen
Please contact "Fujigawachi Yutopia" in advance for reservations and fees.
Contact:

Phone: 0972-54-3938
Reception: 10: 30 ~ 16: 00 (closed on Thursdays)
Comments from Fujigawachi Valley bungalow site
This time, I didn't actually stay there, but I asked the caretaker to check it out.
Attractiveness of surroundings
The attraction of this site is, after all, the surrounding scenery and valley.
It was spring weather on this day, and partly because the weather was good, the water of the river in front of the bungalow sparkled, and I could hear the gentle sound of the brook and the chirping of birds all the time.
For your reference, I will also post the photos I took on the bungalow site.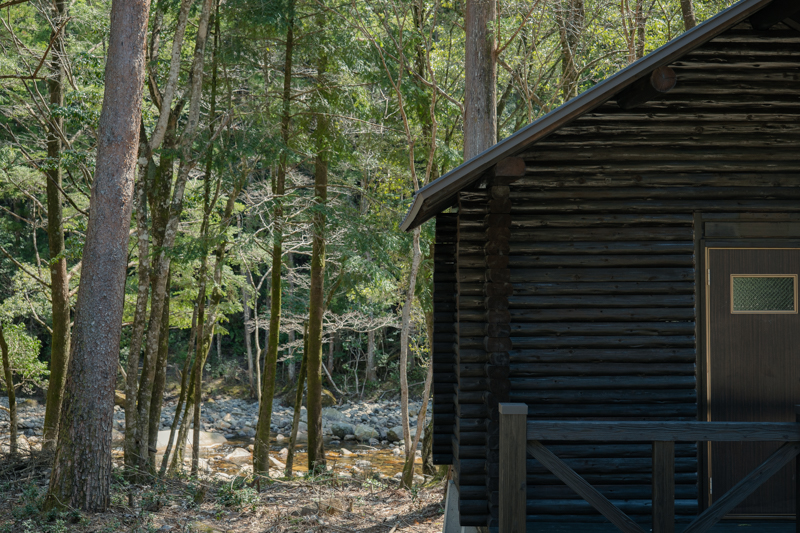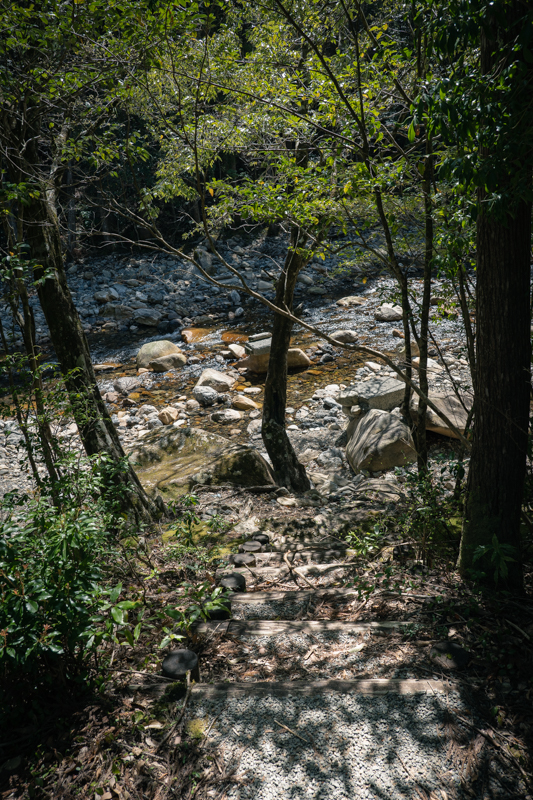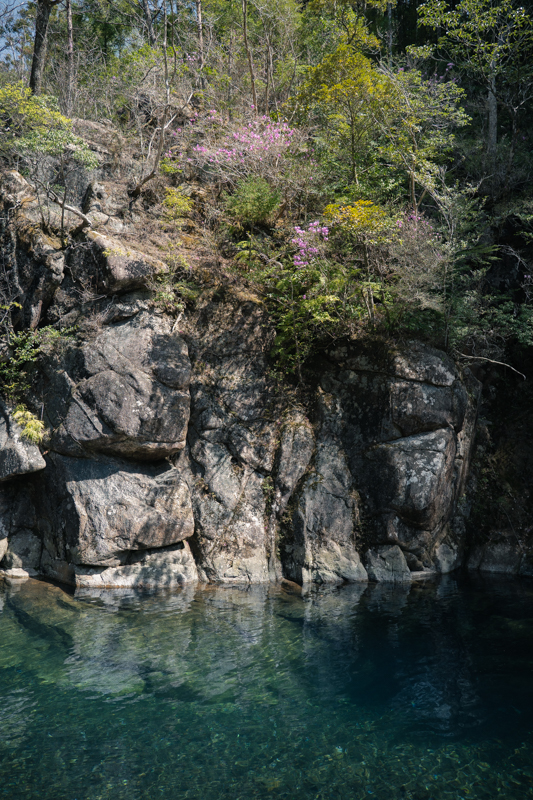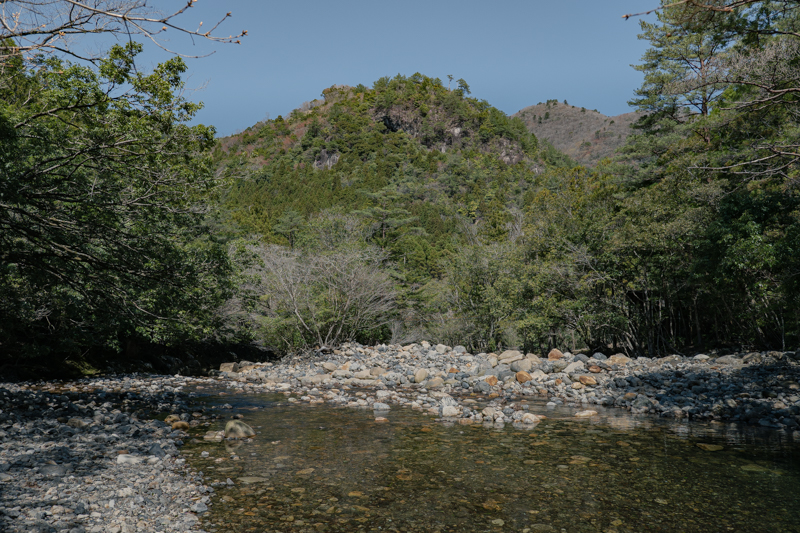 If you go a little further from this site, you can enjoy outdoor activities such as river trekking in Fujigawachi Valley and Kannon Falls.
Feel like camping with minimal luggage
Of course, I think the attraction of bungalow site is that you don't have to worry about setting up a tent, and you can feel like camping with a minimum amount of luggage.
There is a bungalow that can withstand rain and wind, and it is a quiet location where you can enjoy a bonfire while looking at the starry sky at the riverside at night.
This was enough, or rather, I thought this kind of place was good. Of course, I will stay there soon.
The Fujigawachi Valley Campsite is also featured in the following video.
[youtube] [/youtube]
I also released a video of trekking Fujigawachi Valley, so please watch it.
[youtube] [/youtube]