These days, it is difficult to go far because of the prevention of coronavirus infection. My small happiness is finding a place to walk around nearby these days.
This time, I went to Ikeyama water source in Kumamoto prefecture to shoot videos. If you like photography, you may have visited at least once. At the source of the spring water, when the light comes in, you can enjoy a beautiful view that can be called a superb view.
*The video shot on the day will be released on Morinone Youtube Channel at 20 o'clock on Friday, September 25.
Ikeyama Water Source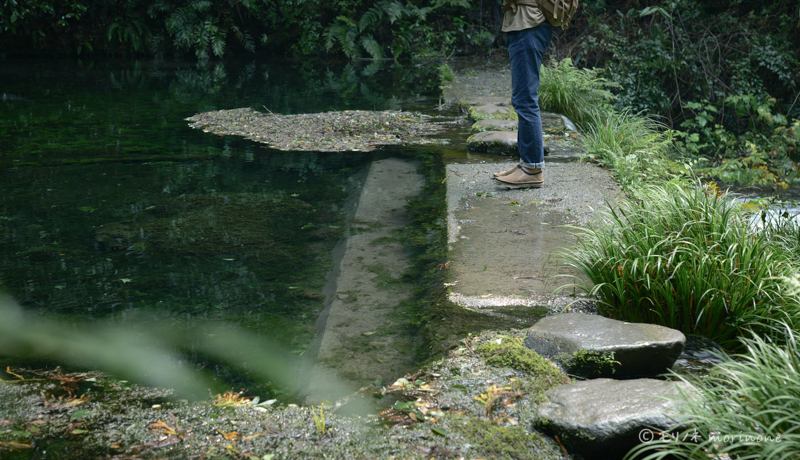 It is the source of spring water in Ubuyama village, Aso County, Kumamoto Prefecture. It is also chosen as one of the 100 best waters of Japan.
It is surrounded by beautiful scenery such as Kuju plateau observatory and Higodai Park. It is also a good idea to enjoy the scenery along the way while driving and take a side trip to Higodai Park (There is also a camping village.). Of course, don't forget to draw some delicious spring water.
Large parking lots are also secured. If you park your car in the car park, you need to walk for one or two minutes to the water source. There is a cafe on the way, and the dogs and cats (And the goat.) are relaxing.
I took out coffee here and watched the animals for a while. If you like animals, you might want to stop.
If you pass the cafe and cross a small bridge, you will find the water source you want. The stream from the source is so clear that you can see the bottom of the river.
If you go upriver, there is a source of spring water. It is a big pond, and a stone about the size of a small child stands up right in the middle.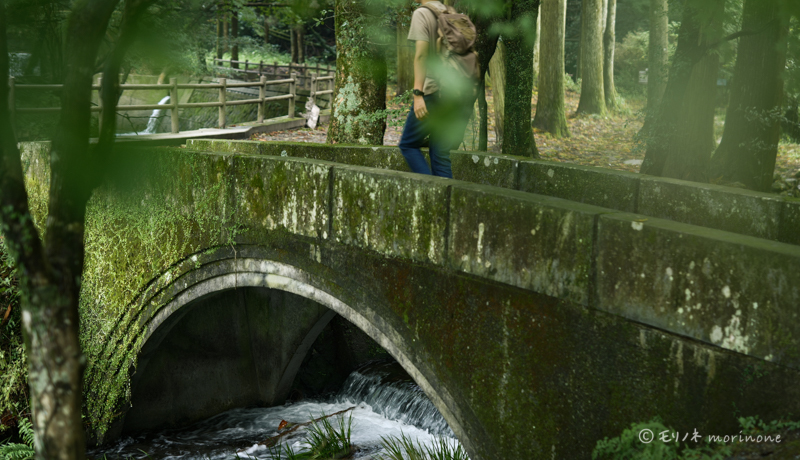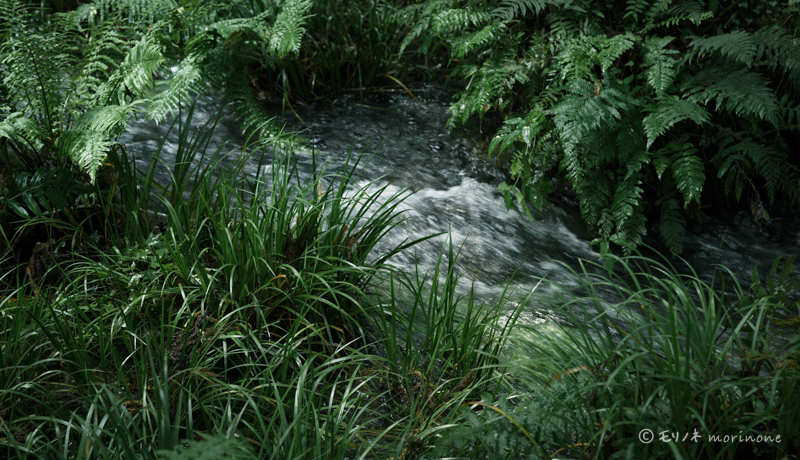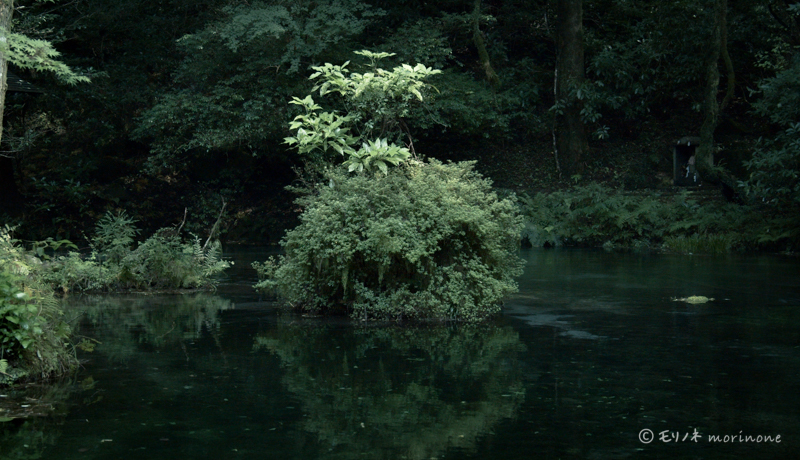 There are huge trees around the pond, and when light comes in from between the trees, the water source becomes divine. I can understand why it is famous for a photo spot.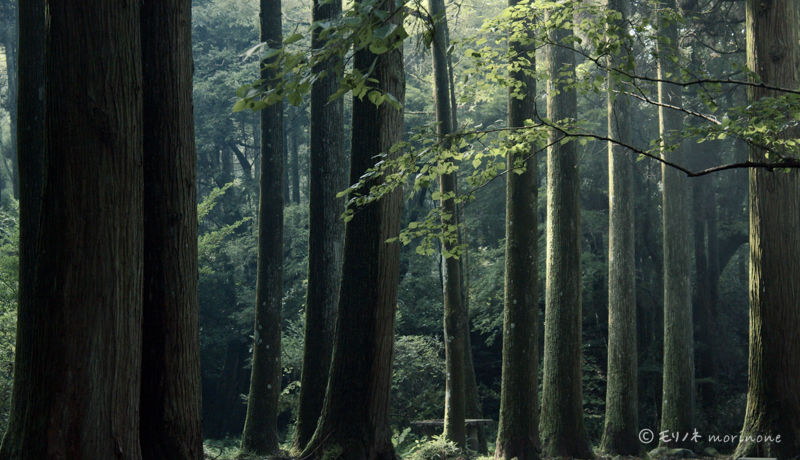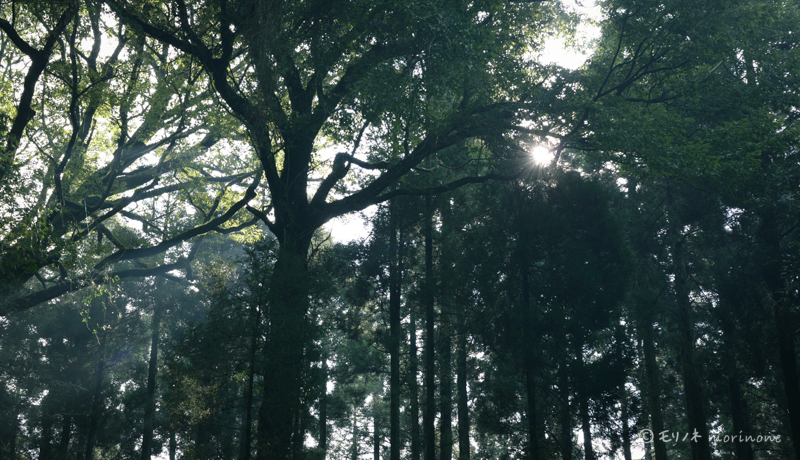 Water pumping station
When I visited a few years ago, there was a water fountain right next to the big pond in the source of the water, but it seems that it is no longer used. However, there is a water pumping site right next to the parking lot. You can drink and draw some water here.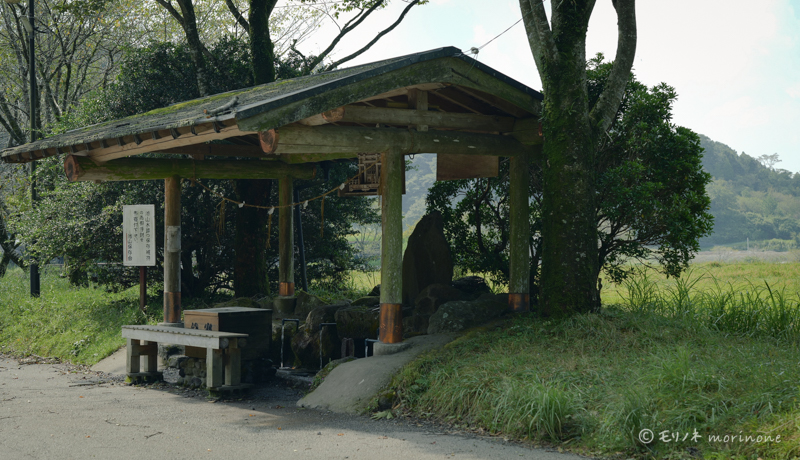 As it was selected as one of the 100 best waters of Japan, there were people who came to draw some water with many cases on a truck on this day. According to the staff at the cafe, a lot of people from outside the prefecture also come to draw some water.
It has a reputation for the taste of the spring water, and people who are involved in eating and drinking come all the way to draw some water.
Heavy Rain and Typhoon Damage
It was a heavy rains in Kyushu in July. In September, a large typhoon came and damaged many tourist spots. I could see the scar of Ikeyama water source.
A part of the bridge leading to the water source is damaged, and it is temporarily enclosed.
There are signs of this kind of damage in some areas, but as of September when I visited the area, it was possible to walk to the water source area.
For those who want to enjoy taking pictures, and those who want to draw the 100 best waters, and those who want to enjoy a walk in nature. Why don't you visit once?
*The video shot on the day will be released on Morinone Youtube Channel at 20 o'clock on Friday, September 25.