"Ume Camp Village" is a place where I used to enjoy day camping with my family. The spacious location and the majestic nature of Fujigawachi Valley, which is accessible mainly from the village, are also attractive.
In March when the cherry blossoms started to bloom, I enjoyed a solo camping at this campsite.
I stayed at an auto camping site, and it is a recommended campsite for family camping or first time camping because each section is wide and facilities are well equipped.
Basic information of Ume Camp Village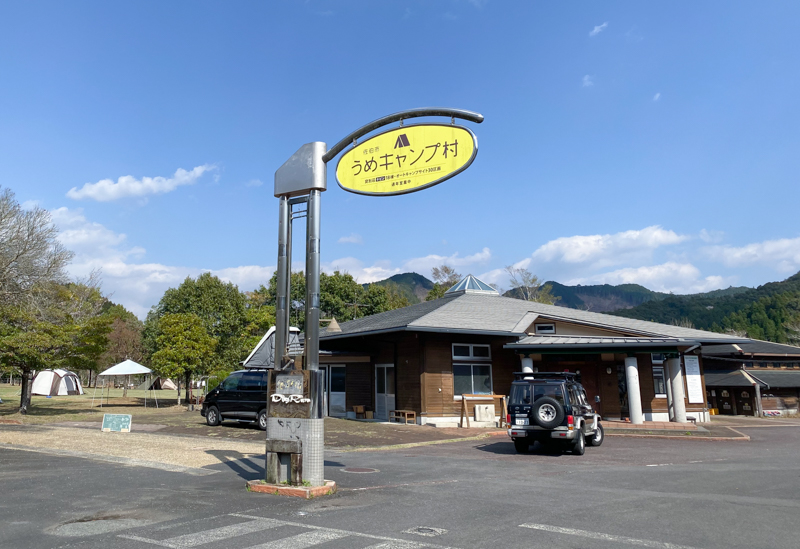 The site area is large, and around the campsite there is a walking trail and a large dam (Kitagawa Dam), and the location is interesting. Besides the campsite, there are 17 cottages where 4 ~ 5 people can stay.
You can choose between an auto camping site and an open site, and they have a kitchen, shower, and other facilities. You can rent tools and buy firewood, and I think it is a campsite that is easy to use for those who have just started camping.
I heard that you can use it for day camping.
Access
It is located next to "Michi no Eki Ume (a roadside station)" in Saiki City. It is located along the wide road of National Route 326, just on the border of Miyazaki prefecture.
Camp site
When you enter the campsite, there are 21 auto sites around the spacious grounds, and there are open sites like a square and a kitchen space in the center.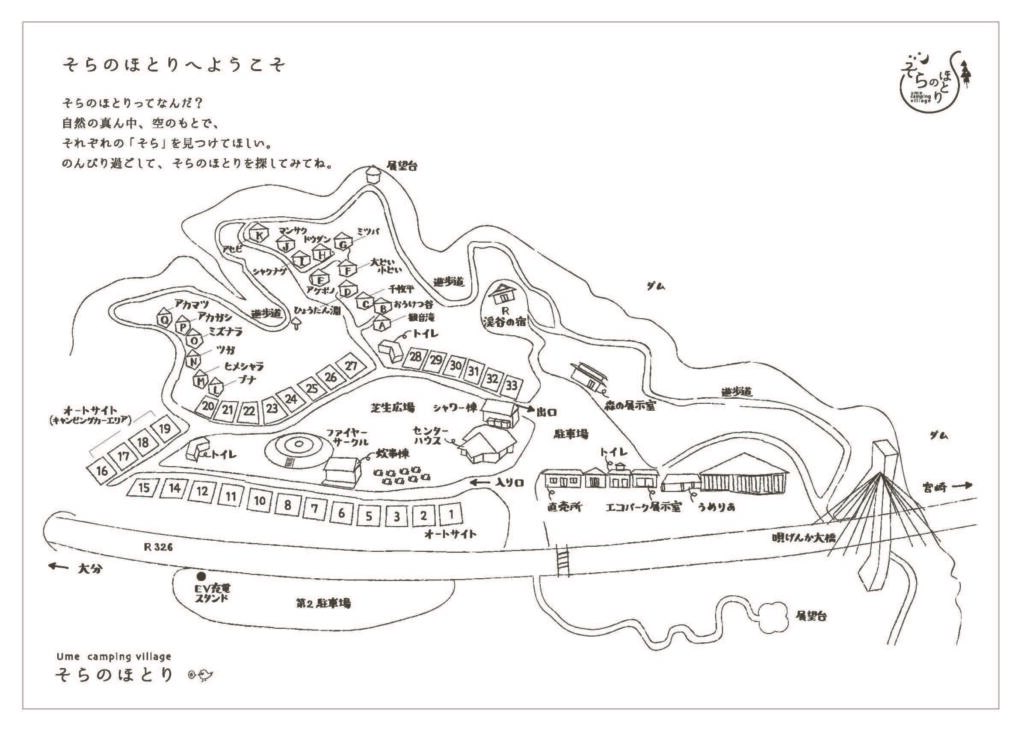 Maybe because it was a weekday, there were few campers on the day I stayed, so I was able to choose my favorite auto site.
Autosite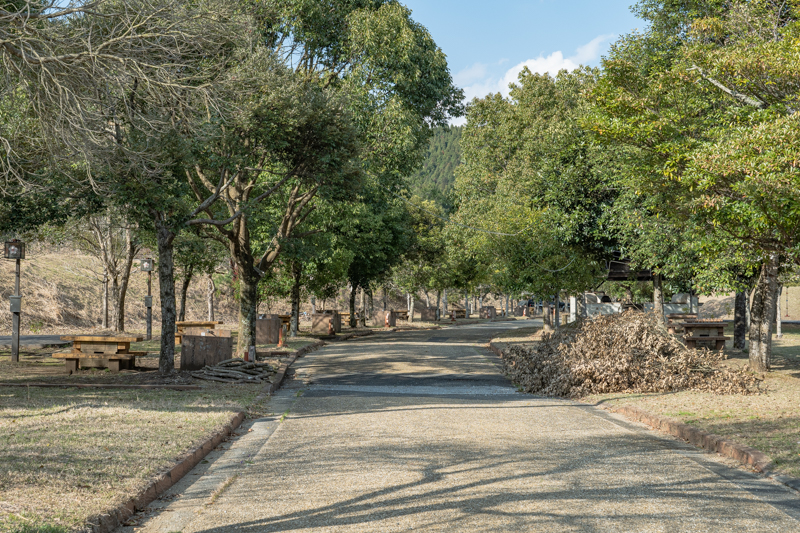 Autosite has one large compartment (which varies in size) and is large enough to accommodate two small solo tents.
Wood Deck to set up tents on most plots. The foundation shown in is installed.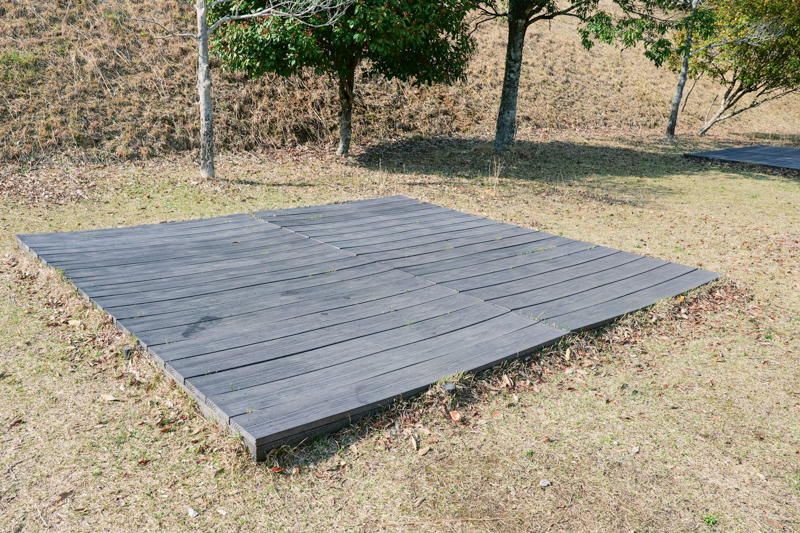 I had a small tent for a solo in the space where I could set up the tent without using a deck, so I set up the tent on the grass at the end.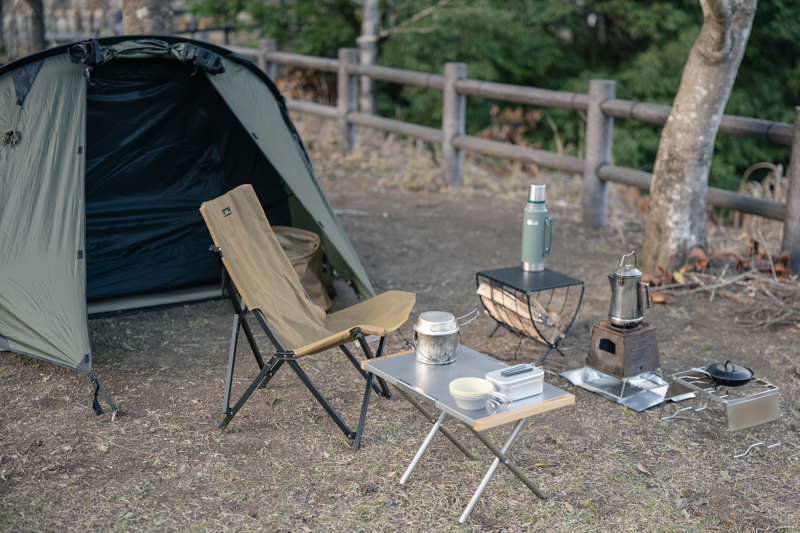 Each auto site has a washing place, a kitchen range and a table. You can also use the power supply as an option (charged).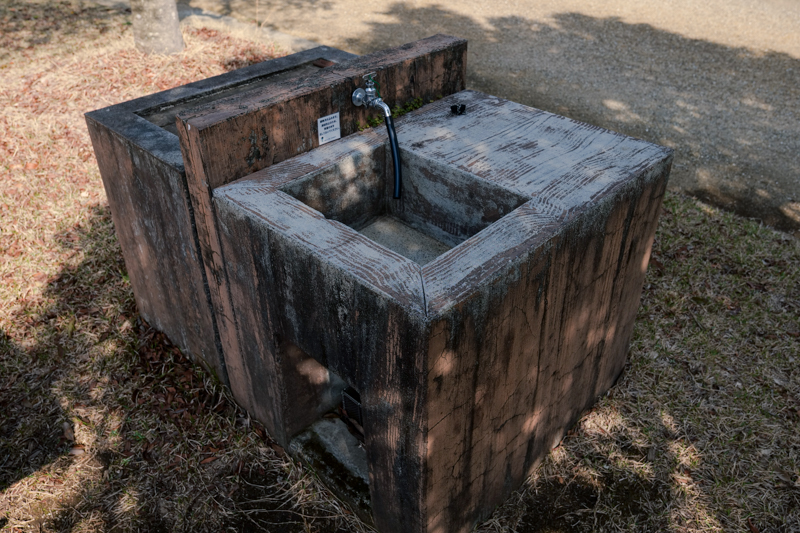 Open site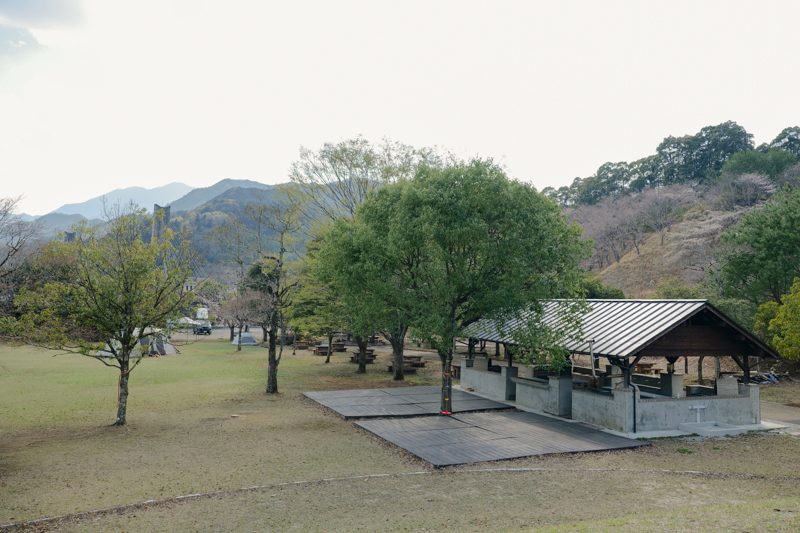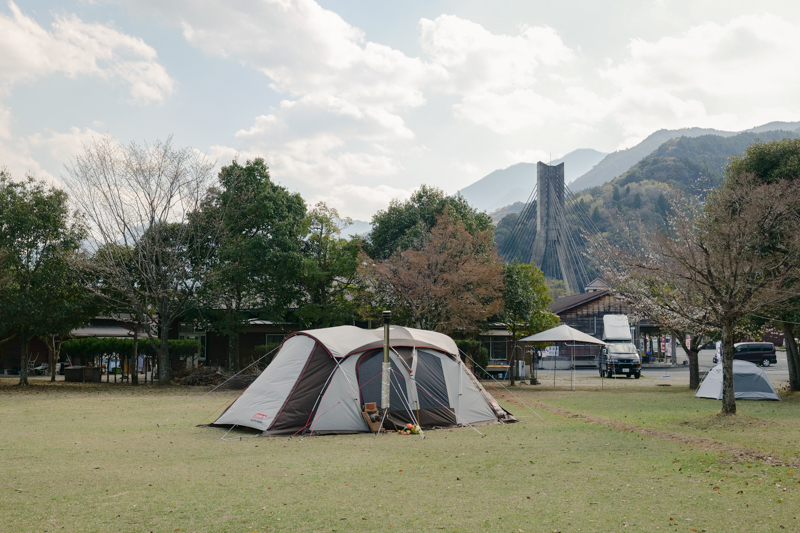 The spacious open site takes good care of the grass, makes it easy to hit pegs and has good access to the kitchen building.
Campground Equipment
Reception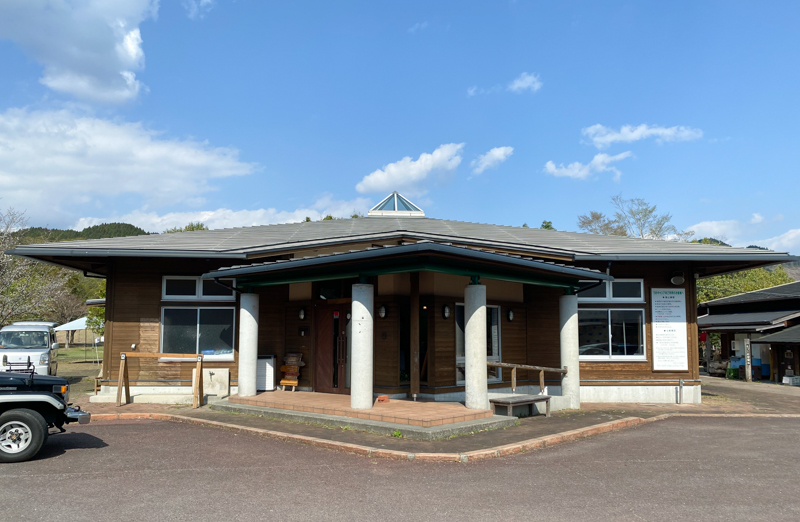 Near the entrance, there is a reception that doubles as an administration building, and you can check in here.
Tools can be rented, ingredients can be purchased (beer and meat are also sold), and firewood can be purchased at the reception.
Kitchen Space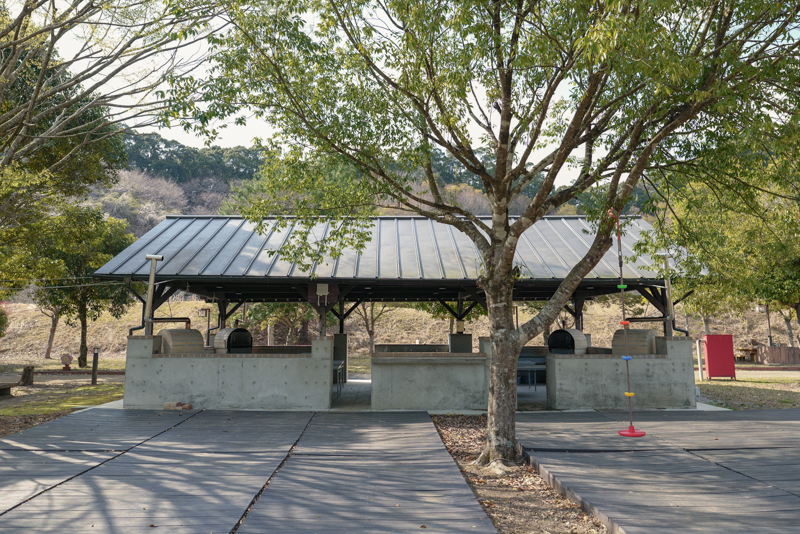 The shared kitchen is large, and has a washing space, a kitchen range, a cooking table, and a pizza pot (separate usage fee is required).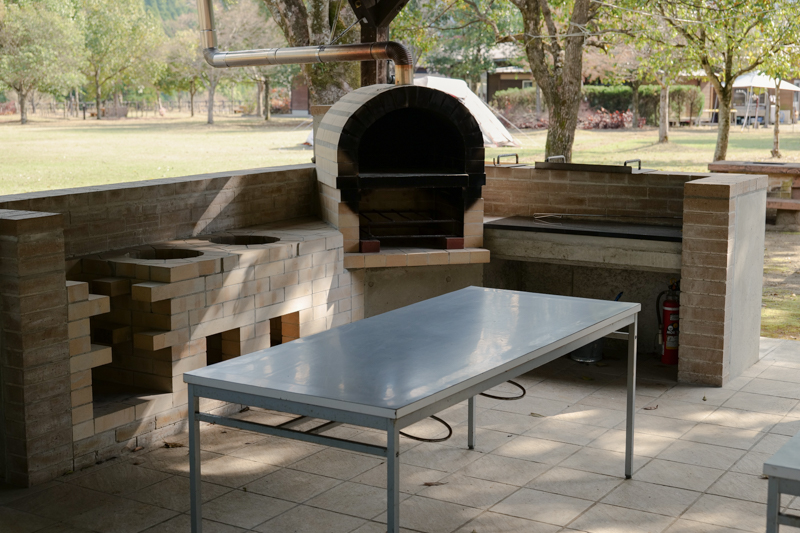 Compost for garbage disposal is placed, and I have an impression that it is kept clean.
Shower House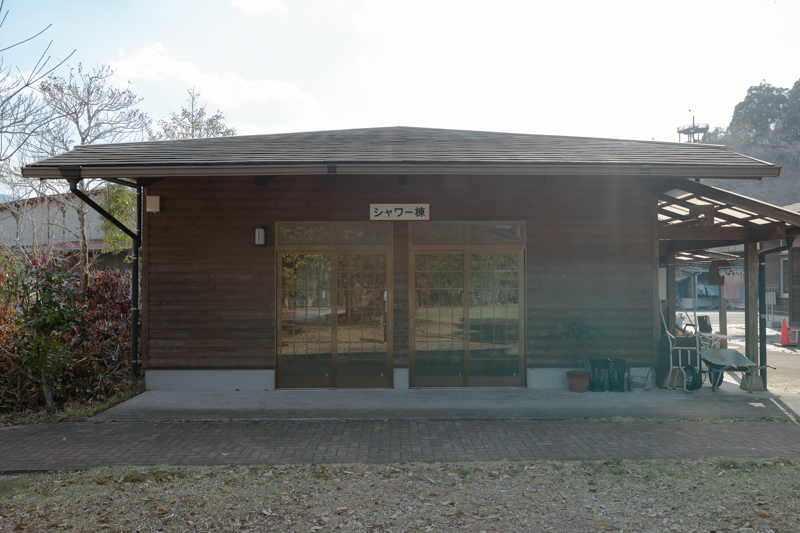 The shower is 100 yen for 3 minutes. Of course, hot water comes out, so it was cold at night, but I was able to warm myself with a shower. You can use it 24 hours to avoid congestion now, but it was until 22 o'clock before.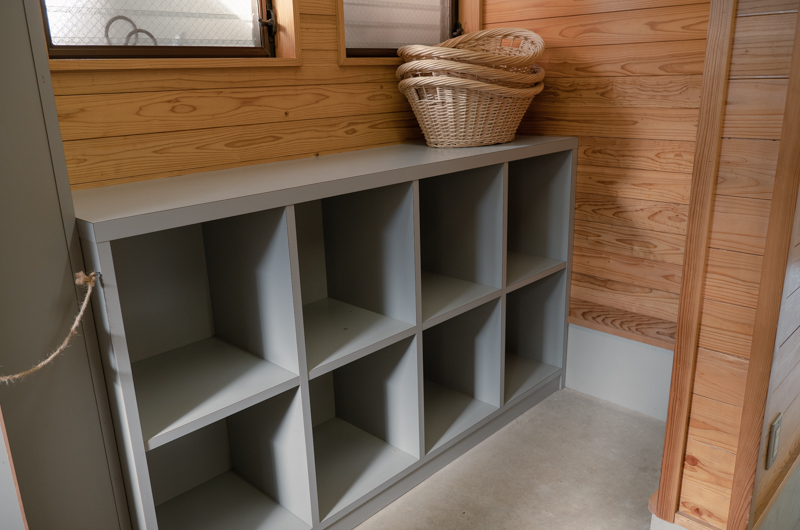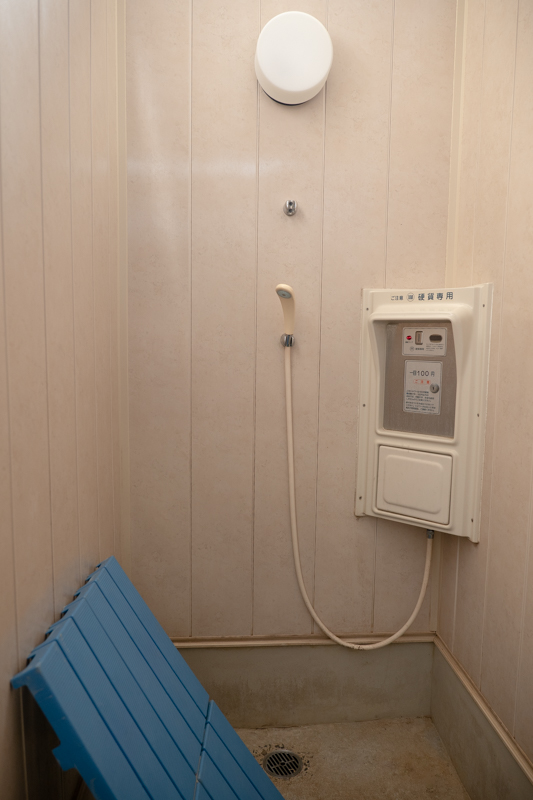 There is a laundry in the shower house, so it seems convenient for staying for several nights.

There is a hot spring if you drive for about 15 minutes, so I recommend it if you have enough time. However, please be aware that the closing time is early.
Toilet
There are 2 toilets in the campsite, and they are all well made for men and women, so you can use them with ease.
There is a roadside station next to it, so you can use that toilet in a spacious area.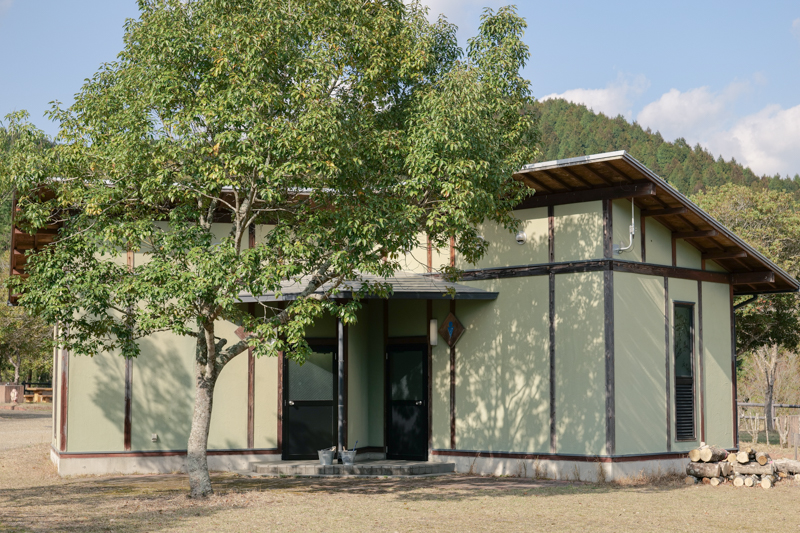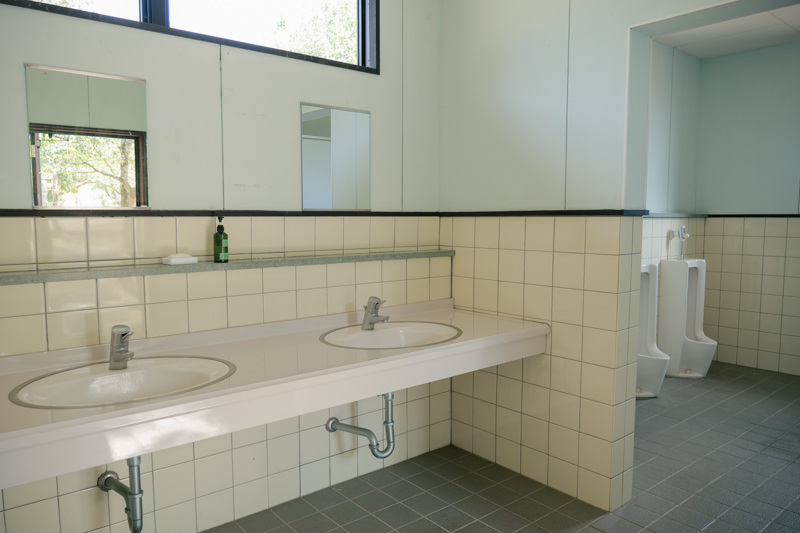 Fee
I heard that the fare will be revised from April 1, 2021. Below is a summary of the new charges.
*There are also limited-time pricing plans such as the Solo Camp Support Plan, so please check the official page "Ume Camp Village Sora no Hotori".
Free Site Fees
If you use an open site in Solo Camping, there is "Solo Camp Support Plan".
It is limited to a small tent for solo use, but I recommend it because you can use it cheaper than the regular price.
Solo Camp Support Plan: 2,000 yen (1 tent for 1 person)
Except for the Solo Camp Support Plan, the fee is as follows.
Car use: 4,800 yen (capacity: 5 people)
Motorcycle use: 2,000 yen (1 tent for 2 people)
Bicycle use: 1,000 yen (up to 1 tent per person)
When you use it by car, you park your car outside the parking area after you bring your luggage to the open site.
1 tent (for 4 ~ 5 people) + 1 tarp. Or, if you basically set up 1 tent for 2 rooms (for 4 ~ 5 people) and want to use a tent or tarp bigger than this, please consult with the reception in advance.

Also, there will be an additional charge on Friday, Saturday, Sunday, the day before holidays and high season.
Friday, Saturday, the day before holidays, summer vacation: basic fee + 1,000 yen
High season: basic charge + 2,000 yen
*High season (4/29 to 5/5 , 7/22 to 7/25 , 8/13 to 8/16 , 9/18 to 9/20 , 12/30 to 1/3)
Autosite Fee
1 car: 4,800 yen (capacity: 5 people)

additional charge
Elementary school students and younger: 1 person: 500 yen
Under 3 years old: Free
Rentals and Purchases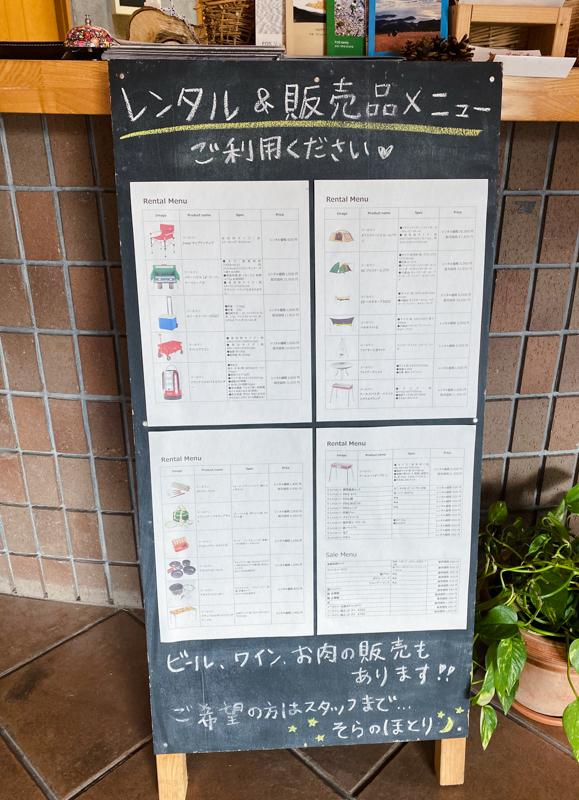 The camp village has a set of rental items such as tent, BBQ set, chair, lantern, etc.
You can also buy amenities such as a toothbrush at the reception, so you don't have to be in a hurry if you forget something which is common in camping.
By the way, there are local specialties such as vegetables and wild game meat and vending machines in the roadside station.

You can purchase the firewood you are interested in at the following price.
Firewood (conifer): 1 bunch: 680 yen
Firewood (hardwood) 1 bunch: 1,000 yen
Charcoal 1 bag: 500 yen
The picture below shows the hardwood tree I purchased on the day.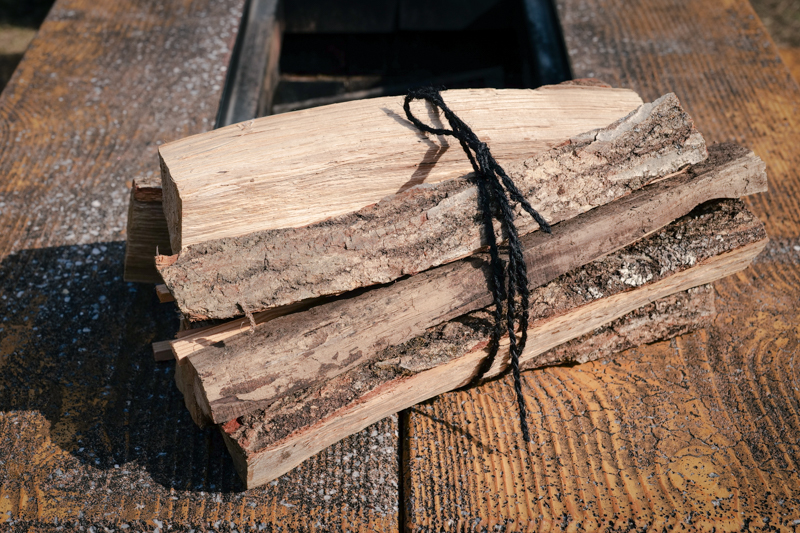 New Promenade
I heard that the promenade of Ume camp village has been improved recently. This is also the charm of this camp site.
There is a big dam called Kitagawa Dam right next to it. You can see the view of this dam up close from the promenade.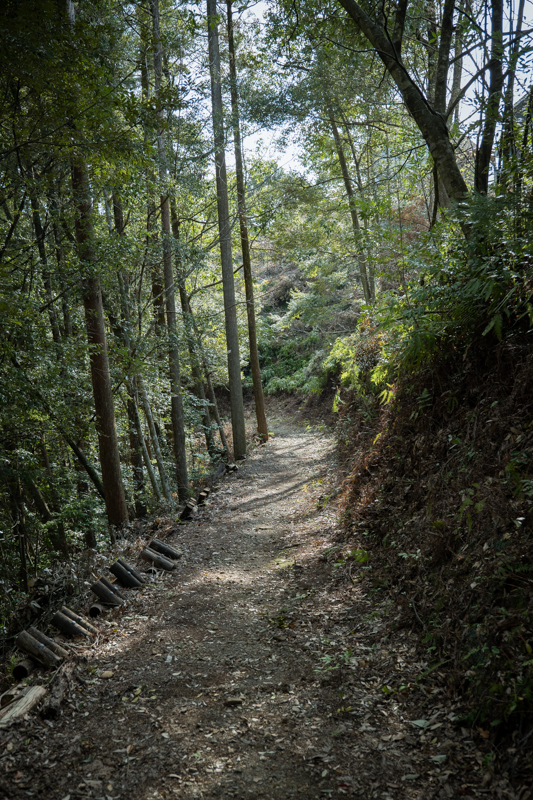 I took some pictures while walking on the promenade in the evening on that day.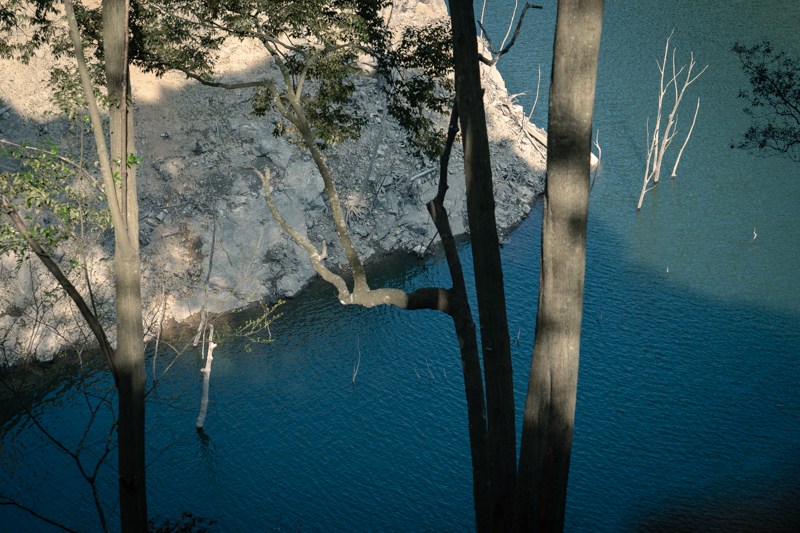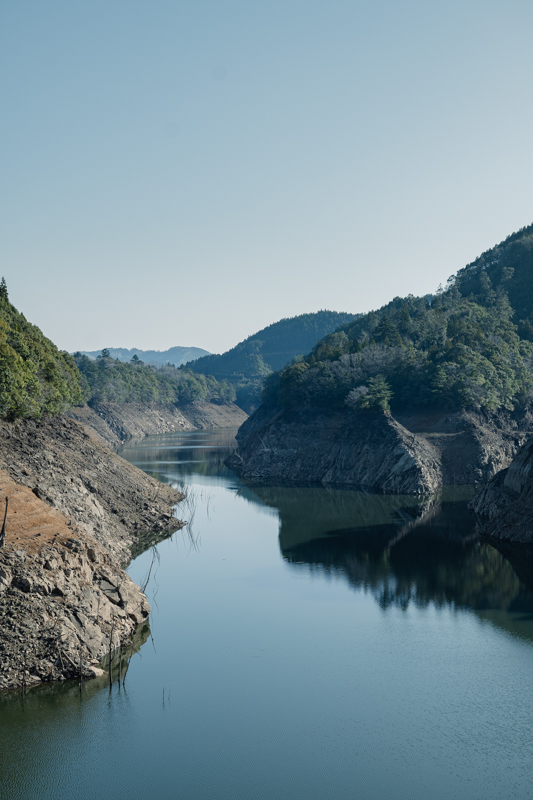 The walking path is well surrounded by trees, and you can hear the sound of birds all the time.
You can enjoy the feeling of hiking in the nature casually, and it seems good to take a walk in the early morning.
Comments from Ume Camp Village
It is one of the few campsites in the prefecture with a large site and well-equipped facilities.
They have everything you need, such as rental goods and firewood sales, and it is encouraging that people who are used to camping are at the reception desk and take care of you kindly, so it is recommended for those who want to start camping or for family camping.

In Ume Camp Village, I have posted on YouTube how our family used to stay in cottages. If you want to know the atmosphere of the campsite, please refer to this.
[youtube] [/youtube]