I had a strong image of a clear stream and a valley about the Fujigawachi Valley, but the camp site attached to the valley is a little-known spot.
It is a site with minimal facilities that would be liked by people who are used to camping, but it is a luxurious campsite where you can spend a quiet time.
How to reserve the campsite
Fujigawachi Valley Campground is divided into bungalow site with cottages and auto camp site. This time, I will introduce you to the auto camp site.
*The bungalow site is under repair until the end of February 2021.
The nearby hot spring facility "Fujigawachi Utopia" manages the campsite, and reservations and receptions for the campsite are handled here.

If you go to Fujigawachi Valley from National Route 326 and drive for about 15 minutes, you will come to "Utopia". There are some big signs on the way, so you won't get lost.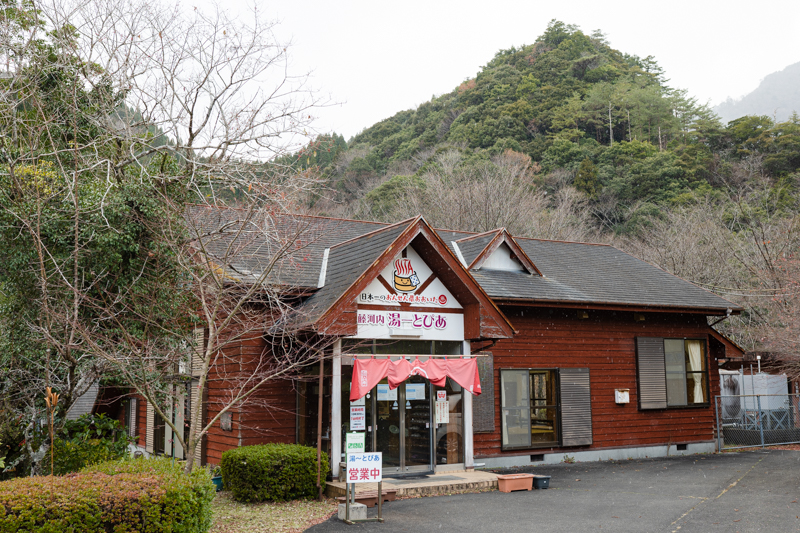 Opening Hours
Opening hours: 10: 30 -17: 00 (April ~ September), 10:30 – 16:00 (October ~ March)
Closed: Thursdays ( also New Years Holiday 28/12~02/01 ※In the term, You need to ask if it's open before you visit)
Phone: 0972-54-3938
Usage Fees
Campground Fee: 1 block 510 yen (For 1 ~ 2 People)
Hot spring fee: Adult 430 yen, Child 210 yen
Firewood (1 bundle): 500 yen
It is better to make a reservation by phone at "Utopia" by the day before. Thursday is its regular holiday, but if you contact them in advance, they will only open the campsite.
According to the superintendent, there are many solo campers these days, so it may be difficult to make a reservation during the season.I stayed there on the day of the cold wave (weekdays), so I had the place to myself.
I think you should call in advance and ask about the reservation status.
After checking in at the "Utopia" you can drive another 10 minutes into the valley. I feel uneasy when I drive on a mountain path, but after a while I can see a little big sign, so it's okay.
The road around here is narrow and it is next to a deep valley. There is a place that cars can pass one another by, but I don't recommend it to people who are not confident in driving.
The campsite and its facilities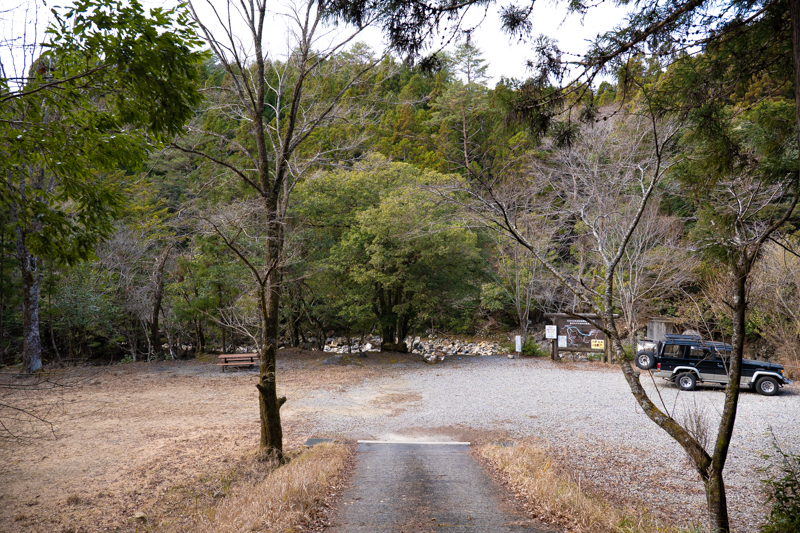 The campsite next to the valley is a little small. If you park your car and go camping, I think the limit is about 10 groups. I have the impression that.
The website doesn't have an administration building, and the superintendent of "Utopia" also comes home after the evening.

There are not many people on weekdays, so if you are lucky, you will have the place to yourself.

There is gravel on the right side from the entrance of the campsite, and there is a toilet and a washing place in the back.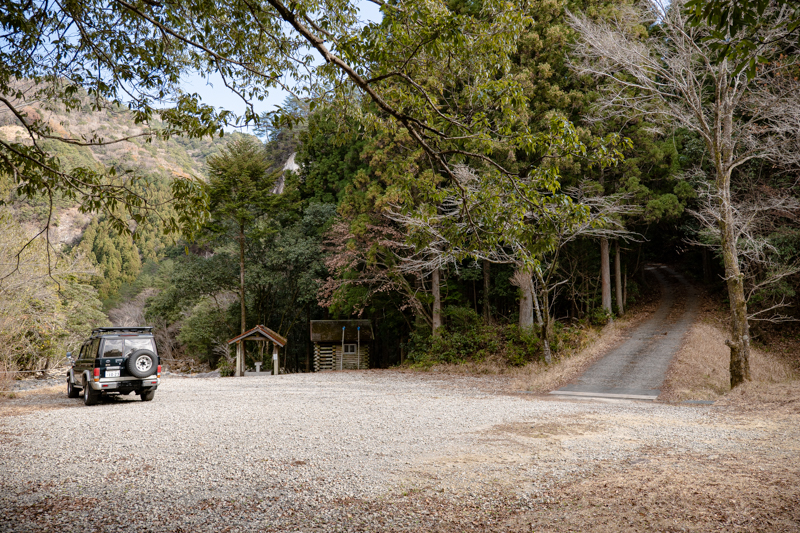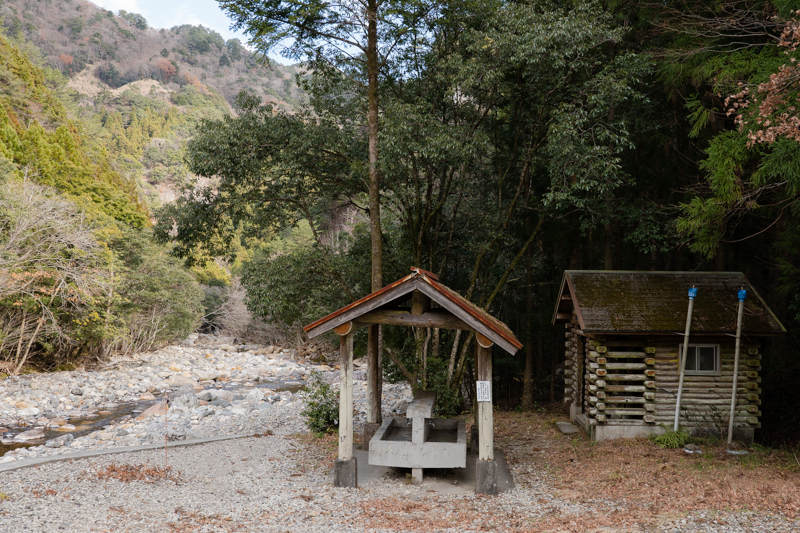 I have an impression that it is well cared, and I can't find extremely old parts. The toilet is equipped with a human-sensing light, which lights up when you get close.
However, the restrooms aren't separated by gender, so some people may be concerned about the time when it gets crowded.
The left side of the entrance is a site where you can set up a tent, and it has grass spread though it is a little uneven.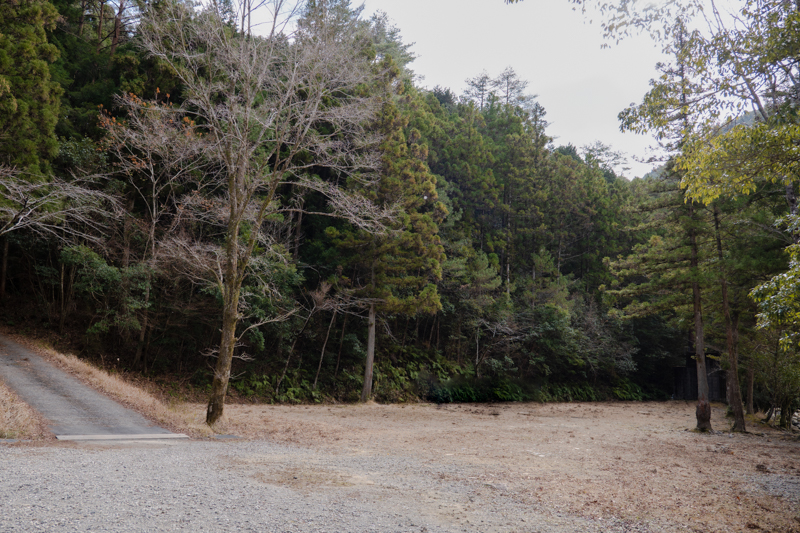 There are a lot of stones under the grass and it's hard to hit a peg, so it's safer to have a hard peg.
There is a stationary table and a chair, so you can use it when you temporarily put your luggage or pull out. There are trees surrounding the site and the valley is right next to it. I can hear the sound of a stream.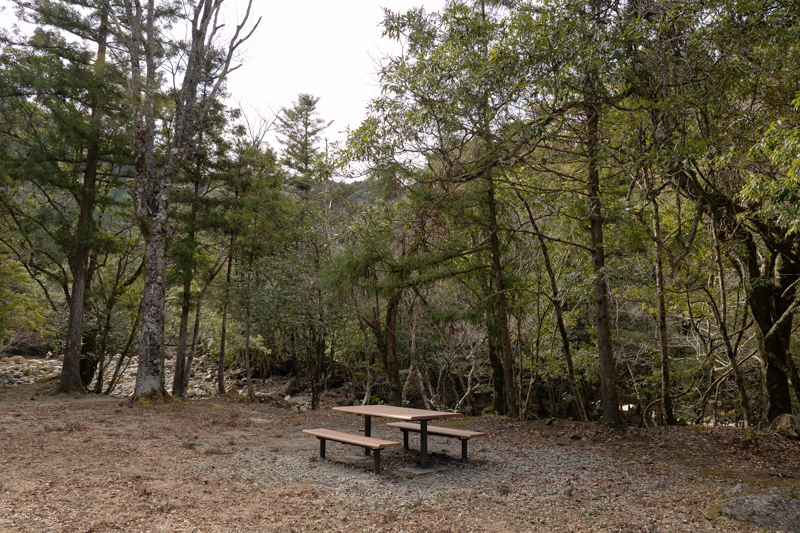 A newsstand and a hot spring
There are few places to go shopping nearby, so don't forget anything (It's in the canyon.).
A drive of about 30 minutes from the campsite will take you to a "Road Station Ume" with a little food and a vending machine.
But I don't recommend moving at night. The road is narrow and the side is a deep valley. Deer and wild boars are roaming around (normally).
There was also a "Fujigawachi Utopia" at the reception desk that sells firewood, cup noodles and drinks. Please note that it closes at 16 o'clock. Also you can pick it up at the riverbed or somewhere around the campsite. For drinking water, boil the water in the washing place. it has everything I need.

The hot spring here is pretty good, so I would like you to come. I recommend you to stop by on your way home from camping.
Of course, I was also warmed up in this hot spring. It was a cold day with unusual snow, but as soon as I entered the entrance, a big wood stove warmed the inside of the building (They say they feed 3 ~ 4 buckets of firewood a day.).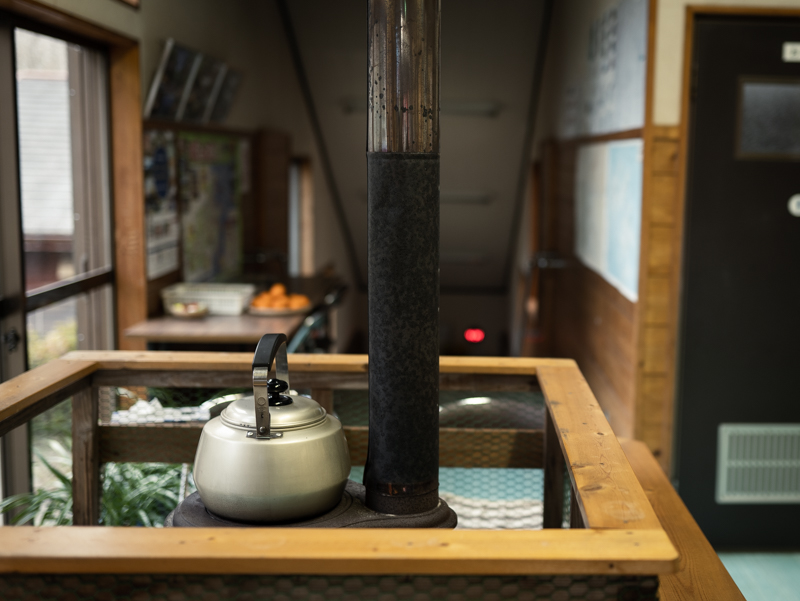 The valley seen from the window of the bath and the sight of powdered snow falling there were beautiful. The hot spring after being chilled outside is exceptional.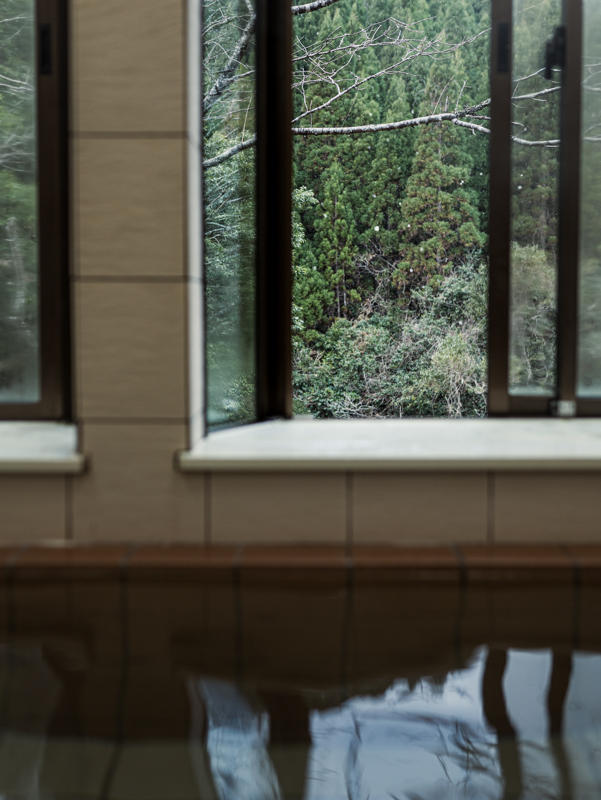 The photo shows the valley and snow seen from the hot spring (Of course, I took pictures with permission.).
Superb view from the campsite and recommended points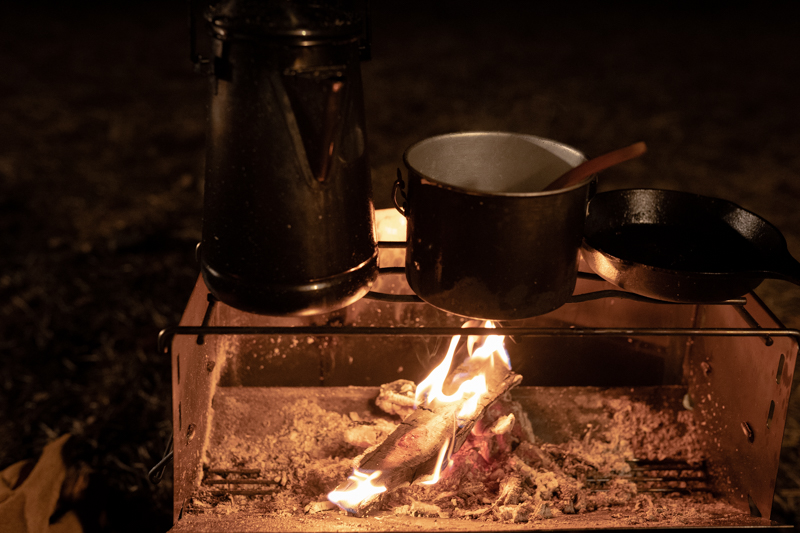 At night, of course, I made a bonfire to warm myself up. Fujigawachi Valley Campground is a campground where you can make a rare direct heat. The direct heat while looking at the riverbed has a special atmosphere.
I heard that there are many campsites where direct heat can't be set due to a problem of manners. I heard at the reception that all the customers who come to this campsite have good manners.
I would like to pay special attention to the manners of the direct heat and the forest fire so that the Fujigawachi Valley Campground will continue to be operated.
If you go down to the riverside from the campsite, you will see a valley in front of you. I was able to see the spectacular starry sky from here at night.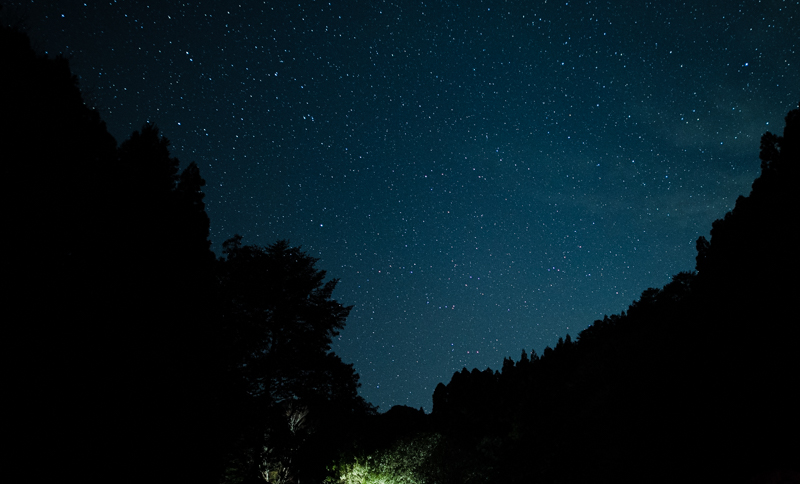 It was a rare quiet night with almost no wind or clouds, and when I sit on the riverside, I could feel that I was at the bottom of the valley.
This time, I thought it wouldn't be a bad idea to spread a tarp on the riverbank and spend time just looking at the starry sky.
A quiet camp site surrounded by valley and riverbank. It's perfect for solo camping.
You can find a solo camping video that I shot in the campsite on YouTube!
[youtube] [/youtube]